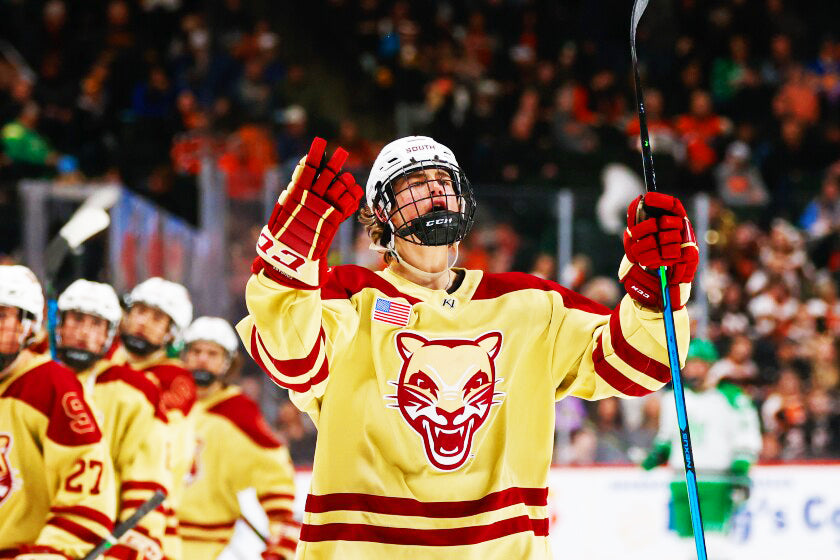 What We Do
Sniper Hockey Designs is your premier Custom Helmet Decal supplier. Based out of Minnesota, we pride ourselves on making the highest quality helmet decals in the country. We ship anywhere and outfit Youth Associations, High Schools, Minnesota Hockey, AAA Programs, Junior teams, Colleges, and Professional Teams with their custom decals. We also offer custom apparel and window decals and other products to set your team apart.
Testimonials
Mark Parrish

"I would have killed for these as a Squirt!"

Mike Terwilliger - Head Boys Varsity Coach - Eden Prairie High School

"I've been able to work with Sniper Hockey Designs with both MN Hockey as well as High School Programs. Sniper Hockey Designs not only does great work, they're easy to work with, reliable, and will take care of the small details to make sure their customer is happy."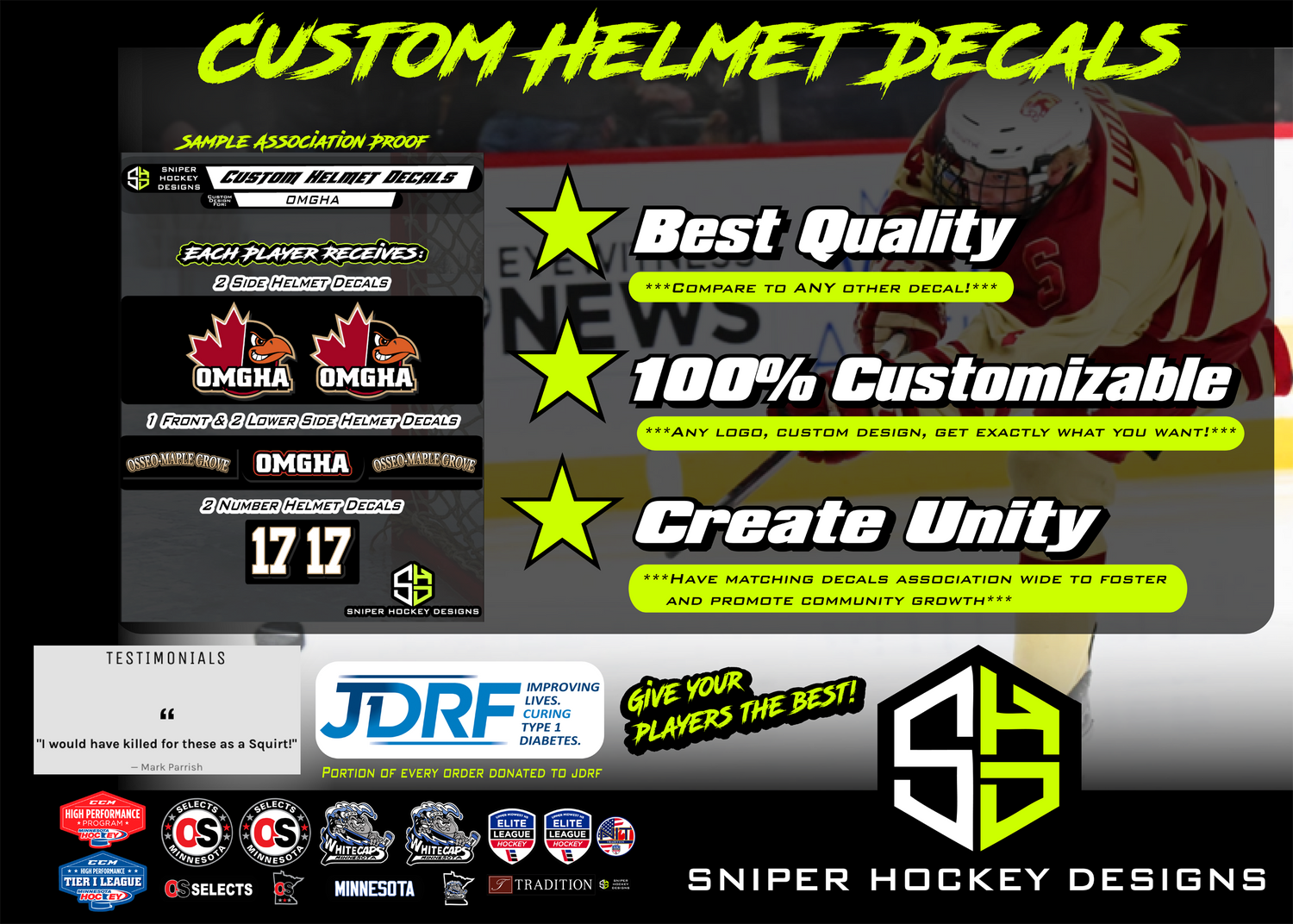 Youth Association Helmet Decals!
Create a uniform look throughout your Youth Association with these custom designed Helmet Decals! Your players will love having the same decals as the "pros." A portion of every order is donated to JDRF on behalf of my daughter to help find a cure for her and others with Type 1 Diabetes.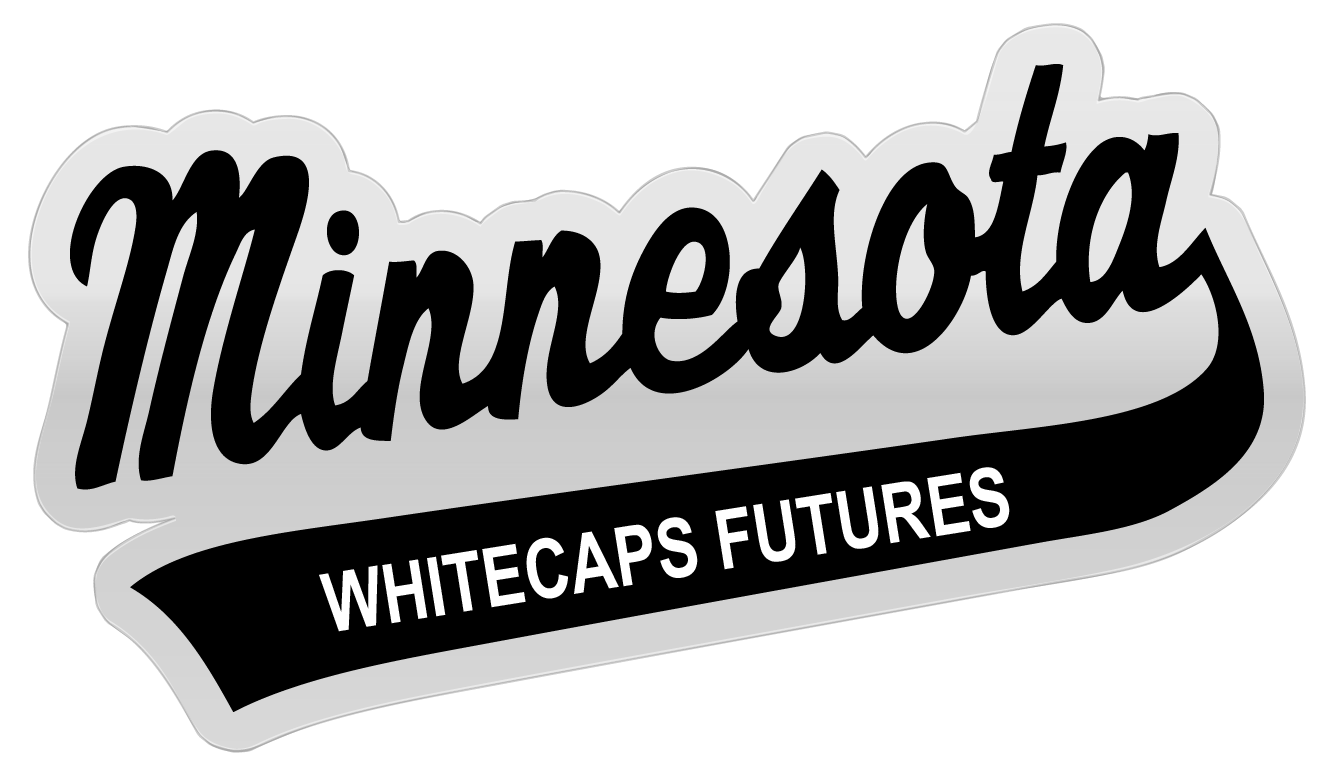 Custom Window Decals!
Easy way to fundraise money for your program. Sniper Hockey Designs makes it easy to set up an online store or provide your association/program with a bulk order of custom window decals to generate money back into your program! Double your money on every decal sold! Contact Us to see how!
Contact Us
Custom Youth Helmet Decals